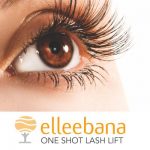 Elleebana Lash and Brow Services
Brow Tint
$20
From the subtle, to the daring, Belmacil Lash & Brow Tints can help you unleash your brow's potential. With a superior swiss formulation and eleven luxurious colors to choose from I can create a look for you as individual as you are in less than 30 minutes! Tint lasts up to 6 weeks.
Lash Lift
$65
Throw that lash curler away! Just one 20 minute professional Elleebana lash lift treatment is all it takes to deliver a sumptuous lash lift that is retained, even after a shower or swimming! Lash lift lasts up to 6 weeks.
Lash Lift & Tint
$75
Give your natural lashes the ultimate makeover with a lash lift from Elleebana and tinting with Belmacil Lash & Brow Tints! In less than an hour you can truly transform the look of your eyes and save yourself valuable time in your daily beauty routine. Lift and tint lasts up to 6 weeks.
Lash Tint
$25
Darken your natural lashes with Belmacil Lash & Brow Tints and kiss that mascara goodbye. No more clumps or stiff lashes. Just naturally soft and dark lashes in less than 30 minutes! Tint lasts up to 6 weeks.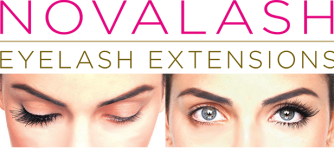 Novalash Lash Extensions
Full Set
$150
NovaLash Lash Extensions are a safe and beautiful way to extend the length and thickness of natural eyelashes, and are a practical, and convenient alternative to the daily use of mascara. Each tapered, synthetic lash is bonded to a single natural lash, the result is of effortless glamour. When properly applied, NovaLash lash extensions can be worn throughout the year with minimal monthly maintenance. Touch-ups are recommended after the initial full set application to refill any lashes that have cycled out. To maintain the full, thick appearance of your lashes a fill-in is recommended every 2-3 weeks based on your own natural lash growth cycle. A full set of Novalash extensions includes bonding an extension to as many of your natural lashes as possible.
Full Set 4 Week Fill
$100
Mini Set
$100
A mini set of NovaLash Lash Extensions includes bonding about half of your own natural lashes to an extension. This creates a very subtle effect.
Facial Services
Skin Script Advanced Enzyme Facial (60 Min)
$60
This relaxing treatment includes a deep cleansing, a skin analysis, a customized fruit enzyme exfoliation treatment, extractions, facial massage, treatment mask, concentrated serums and moisturizer.
Skin Script Mini Facial (30 Min)
$40
This express treatment includes deep cleansing, a mini skin analysis, a customized fruit enzyme exfoliation, a treatment mask and moisturizer. A nice pick-me-up for busy lives!
Celluma LED Facial (60 Min)
$50
Light Emitting Diode phototherapy is the application of light energy to tissue to obtain therapeutic benefits. Phototherapy can increase circulation, accelerate tissue repair, decrease wrinkles, decrease inflammation, kill acne bacteria and improve skin tone, texture and clarity. Facial includes cleansing, mini skin analysis, 30 min of LED therapy, mask, serums and moisturizer. ** A series of twice weekly treatments for 8 weeks is recommended for the best results.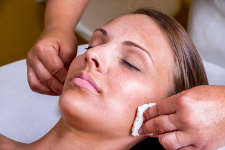 Chemical Exfoliation Services
Skin Script 20% Lactic Exfoliation
$60
Arbutin and kojic acid work with the hydrating properties of lactic for an extreme lightening effect.
Skin Script 30% Glycolic Exfoliation
$50
This cell renewal treatment is wonderful for smoothing the skin, improving acne and the appearance of sun damage.
Skin Script TCA Exfoliation
$70
For all skin types (except sensitive skin). Perfect for treating hyperpigmentation and melasma.
Skin Script Salicylic Exfoliation
$60
This aggressive treatment helps resurface and refine skin and pores, removes oil and protects from bacterial infections. Ideal for oily, acneic skin.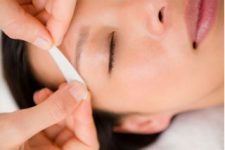 Waxing Services

Body Treatments
Paraffin Hand Treatment
$20
A great add on to any facial! Includes exfoliation, paraffin dip, and moisturizer.
Back Facial (45 min)
$50
Relaxing and beneficial for those hard to reach places. Includes deep cleansing, exfoliation, treatment mask, and hydration.